Assistant Facilities Manager
Actions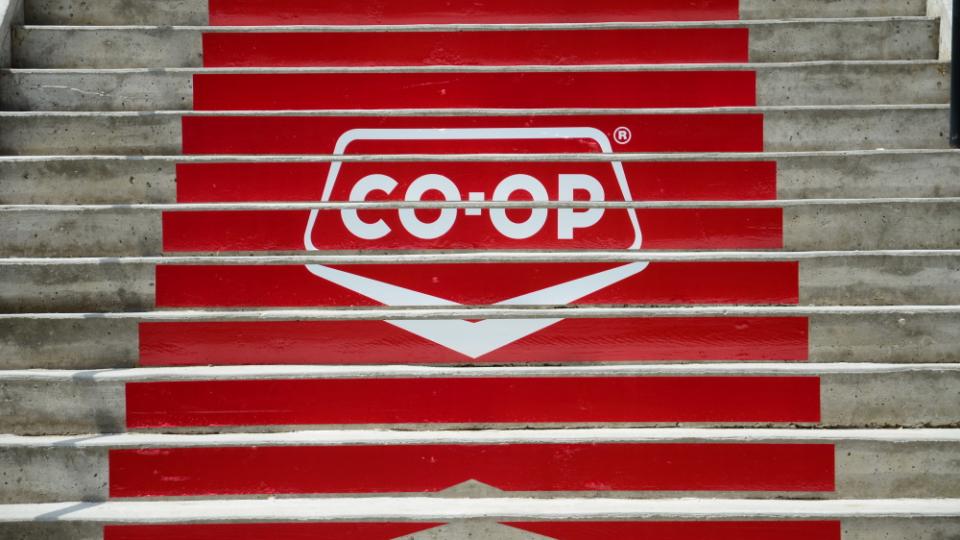 Assistant Facilities Manager
north battleford
Description:
Discovery Co-operative is hiring for an Assistant Facilities Manager for our Maintenance Department located in North Battleford SK.
What you'll do:
Reporting to the Facilities Manager, you will be primarily responsible for overseeing the day-to-day maintenance programming and services of the retail for all Discovery Co-op locations and tenants located in the Co-op Mall, including supporting the Facilities Manager in providing daily supervisory responsibilities for the maintenance department. Duties will include :
• Assists the Facilities Manager win overseeing the day-to-day in-house maintenance activities of all Discovery Co-op locations, ensuring completion of all relevant inspection forms, responding to maintenance requests, and logging all preventative maintenance requirements for the Discovery Co-op Mall building and equipment.
• Responsible for approving the ordering of products and materials required for maintenance or repairs.
• Ensures the completion of daily, weekly, and monthly inspections of Discovery Co-op buildings and equipment, including inspection of facilities for any deficiencies that may require maintenance or repair.
• Assists the Facilities Manager in preparing recommendations for repairs and maintenance.
• Ensures contracted janitorial services maintain required cleaning standards and follow up on concerns.
• Ensures the maintenance team maintains perimeter security, including locking of doors and alarm activation.
• Provides leadership to the Maintenance Team to ensure the standards set out by Discovery Co-op are upheld, and coordinates Team Members to follow to these objectives, policies and procedures accordingly.
• Promote a safe work culture in alignment with Discovery Co-op safety and equipment operating policies and procedures.
• Assists with the coordination and oversight of safety, maintenance, and asset protection policies.
• To be familiar with and adhere to Discovery Co-op Policies and Procedures.
• To live the Co-op brand every day and perform other duties as assigned.
Why it matters:
Our team provides a range of products and services to support our member-owners. Through the work that we do, we help to build, fuel, feed and grow Western Canadian communities together.
Who you are:
You are looking for a career in Customer Service and:
• Must have a trade certification in electrical, or plumbing
• Low pressure boiler operations certification required within 6 months of hire
• 3+ years relevant facilities management experience preferred.
• Commercial construction experience is an asset.
• Co-operative retail experience is an asset.
• Must be knowledgeable and understand commercial buildings and relative legislative requirements. Knowledgeable of HVAC controls and operation, building structures such as reading blueprints and commercial construction.
• Must have a valid driver's license.
• General knowledge of computers and skills (e.g. Microsoft Word and Excel).
• Position requires heavy lifting up to 100 lbs.
• Must be capable of operating different types of machinery and equipment such as forklift, pallet jacks, power pallet jacks, etc.
• You are honest and trustworthy, are results-oriented and strive to be the best in what you do
• You believe in building relationships and collaborating to deliver solutions that matter most
A combination of relevant education and experience may be considered.
Essential Competencies:
1. Communicates Effectively - developing and delivering clear communication to a variety of audiences.
2. Drives Engagement – Creating a climate where people are motivated to contribute to the organization's objectives.
3. Directs Work – providing direction, delegating and removing obstacles to get the work done.
4. Plans & Aligns – planning and prioritizing work to meet commitments aligned with organizational goals.
Our Team Members receive competitive salaries, a comprehensive benefits package, and an employer-contributed pension plan. We encourage our Team Members to take advantage of learning opportunities, to grow and develop and to foster a culture of teamwork and innovation.
At Co-op, we embrace diversity and inclusion, and we're working to create a workplace that is as diverse as the communities we serve. We support and provide an environment that allows all to bring their whole selves to work.
Click here to apply online by December 6, 2022.

We thank all candidates for their interest; however, only those selected to continue in the recruitment process will be contacted.
Application Deadline:
January 6, 2023