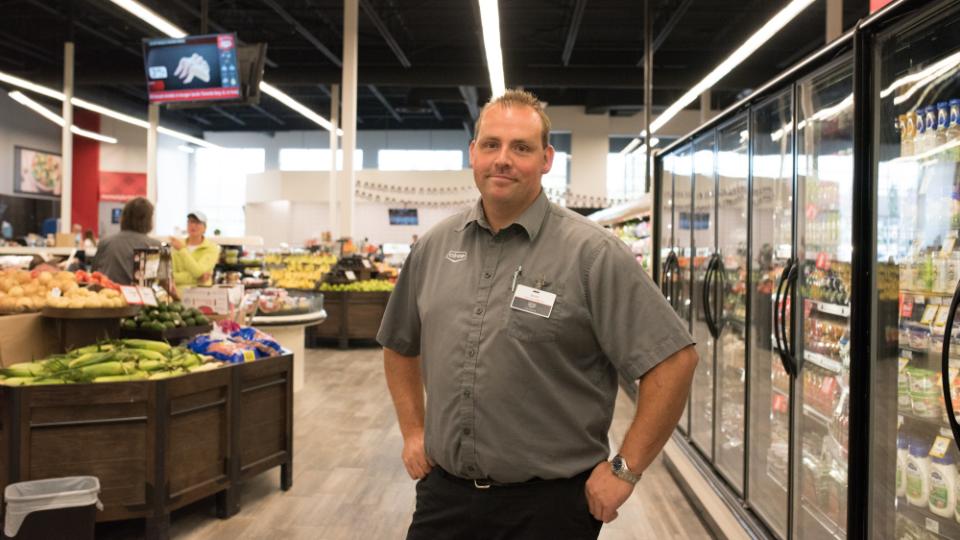 Produce Manager
North Battleford
Description:
Discovery Co-operative is hiring a Produce Manager for our Produce Department in North Battleford, SK.
What you'll do:
Reporting to the Food Division Manager you will oversee the daily operations of the department to ensure operations and management is in accordance with company policies, procedures and expectations. The priority is providing legendary guest service focused on safety, courtesy, service and efficiency to our guests. Your duties will include:
• Establishing short-term strategies, goals, and objectives for the store in alignment with the strategic plan.
• Overseeing the overall operations of the Produce Department to maintain excellent customer experiences.
• Overseeing inventory control, ordering and receiving for the department.
• Overseeing adherence to brand, merchandising and image standards, marketing efforts, safety, and asset protection.
• Ensuring the department meets and maintains food safety requirements and follow government accredited food safety programs.
• Monitoring customer satisfaction levels and identifying areas for improvement and achieving prescribed levels of customer satisfaction as determined by third party strategic evaluations.
• Managing a team of Produce Clerks, including recruitment, training, scheduling to fit the needs of the business and performance management.
• Preparing, administering, and achieving budgeted goals related to pricing, sales, margin, expense, productivity, and inventory.

Why it matters:
Our team provides a range of products and services to support our member-owners. Through the work that we do, we help to build, fuel, feed and grow Western Canadian communities together.
Who you are:
You are looking for a career in Retail Store Operations and:
• Grade 12 or equivalent is a must
• 3 – 5 years' supervisory/retail management experience preferably in the food/grocery industry
• Food Handling Certificate
• Service Starts with Me Online Training would be an asset
• Knowledge of commodity sales, gross margin, and inventory management
• You have strong verbal, written, organizational and communication skills; as well as strong computer knowledge and skills (Microsoft Word, Excel and Outlook).
• Strong decision-making and problem-solving skills
• Driven by excellent customer experiences
Essential Competencies:
1. Communicates Effectively - developing and delivering clear communication to a variety of audiences
2. Directs Work – providing direction, delegating and removing obstacles to get the work done
3. Plans & Aligns – planning and prioritizing work to meet commitments aligned with organizational goals.
4. Builds Effective teams – building strong-identity teams that apply their diverse skills and perspectives to achieve common goals
5. Situational Adaptability – adapting approach and demeanor in real time to match the shifting demands of different situations
A COMBINATION OF RELEVANT EDUCATION AND EXPERIENCE MAY BE CONSIDERED
Our Team Members receive competitive salaries, a comprehensive benefits package, and an employer-contributed pension plan. We encourage our Team Members to take advantage of learning opportunities, to grow and develop and to foster a culture of teamwork and innovation.
At Co-op, we embrace diversity and inclusion, and we're working to create a workplace that is as diverse as the communities we serve. We support and provide an environment that allows all to bring their whole selves to work.
Click here to apply online by September 27, 2022.
We thank all candidates for their interest; however, only those selected to continue in the recruitment process will be contacted.

Application Deadline:
September 27, 2022