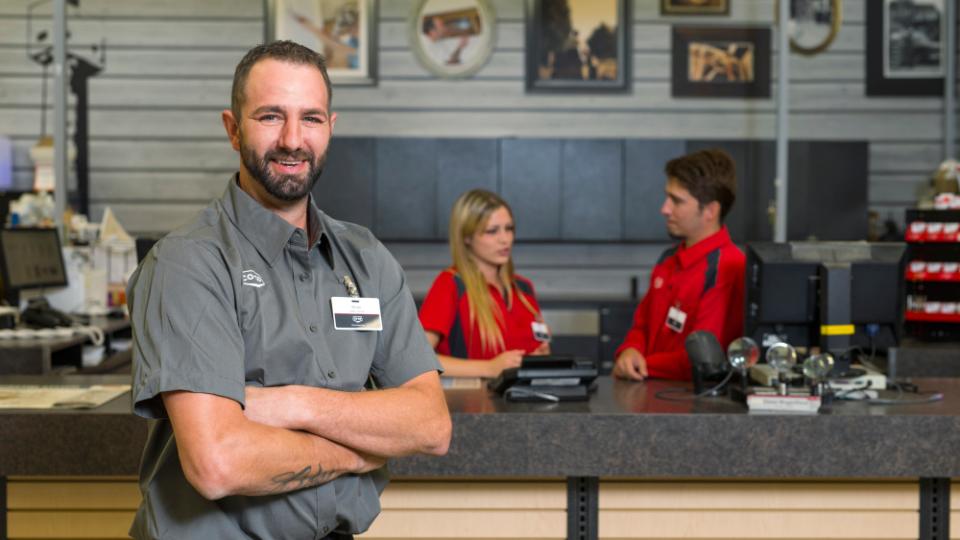 Hardware Clerk I
North Battleford
Description:
Discovery Co-op located in North Battleford is dedicated to sustainably growing business and community through co-operative values. With over 300 employees in 21 different departments, we provide a work environment rooted in service, excellence, and teamwork. Along with opportunities for development and a real opportunity to make a difference in the local community. Discovery Co-op operates within four communities in western Saskatchewan: the Battlefords, Radisson, Glaslyn, and Cutknife, and has a total sales volume of over $120 million dollars.
Discovery Co-operative Ltd. invites applications for the position of Hardware Clerk I Part-Time). This position reports to the Hardware Manager and is apart of our hardware department.
Responsibilities:
1. Provide legendary guest service
2. Achieve a high level of sales by assisting guests in making good purchasing decisions by providing accurate information about the products which are solid in the department
3. Practice and maintain safe procedures for the handling and stocking of merchandise
4. Ensure all standards are met in the processing of merchandise in the department from ordering through to receiving, pricing, rotating, and displaying
5. Perform the duties of a cashier, as required, in a friendly, efficient manner and also perform daily cash reconciliation and deposits when required
Requirements:
 Grade 12 or equivalent
 Excellent interpersonal skills
 Available to work flexible hours and weekends as necessary
 Product knowledge and experience in Hardware isan asset
* A COMBINATION OF RELEVANT EDUCATION AND EXPERIENCE MAY BE CONSIDERED
Discovery Co-op offers a total compensation package including: competitive salary, benefits and pension plan along with many other employment benefits.
HOW TO APPLY
To apply for this position, you can submit your resume online to careers@discoverycoop.com or drop your application off at our administration office 1301 9800 Territorial Drive, North Battleford, SK.
While we sincerely appreciate all applications, only those candidates selected for an interview will be contacted.
Application Deadline:
September 5, 2020
Discover more: