Marketing Advisor (Temporary Position)
Actions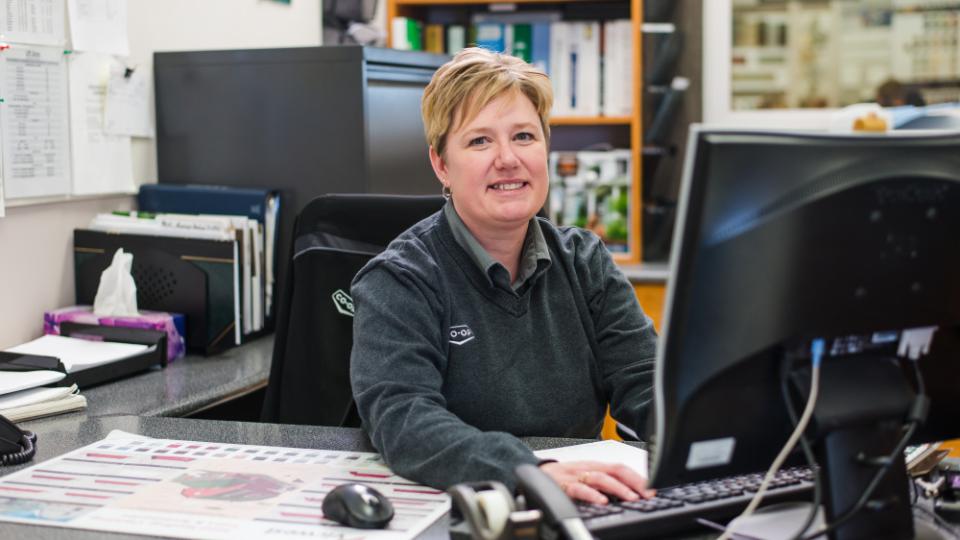 Marketing Advisor (Temporary Position)
North Battleford
Description:
Discovery Co-operative is hiring a full-time Marketing Advisor (Temporary position for 1 year with a possibility of extension up to 18 months) for our Administration Department in North Battleford, SK.
Who we are:
Co-op does business differently. As a co-operative, we believe in working together to serve Western Canadians, delivering profits back to our communities and investing in sustainable growth. Discovery Co-op operates in the communities of the Battlefords, Radisson, Glaslyn and Cutknife. We have over 300 employees 14,900+ active members. We are a growing Co-op and our sales were over $130 million dollars last year. Discovery Co-op operates in variety of commodities such as grocery, liquor, pharmacy, petroleum, home and building solutions, food service, retail fashion, sporting goods, and agriculture supplies and services. To learn more about who we are and how you can help bring our brand to life, visit us at www.discoverycoop.crs
What you'll do:
Reporting to the Marketing, Community Relations and Sustainability Manager you will be primarily responsible for coordinating and creating the various marketing materials and activities for Discovery Co-operative Ltd. Your duties will include:
• Planning and executing various marketing activities to ensure market share and community awareness, including, but not limited to brand and design, media bookings, internal and external communication, social media / internet and website management and advertising and promotion campaigns.
• Monitoring marketing and competitor trends and researching potential new marketing practices.
• Liaising with the FCL marketing team as needed to ensure marketing tools and strategies are in place for Discovery Co-op.
• Assisting the Marketing, Community Relations and Sustainability Manager in the development and execution of Community Relations strategies to strengthen the brand while actively seeking to improve the local community in which the company operates.
• Assisting the Marketing, Community Relations and Sustainability Manager with the planning and budgeting for community events, community campaigns, donations and sponsorships.
• Supporting the sustainability programming of the company by leveraging the unique diversity if our business and our commitment to the communities we serve.
• Integrating sustainability strategies and initiatives as identified by the Sustainability Committee and Senior Leadership.
Why it matters:
Our team provides a range of products and services to support our member-owners. Through the work that we do, we help to build, fuel, feed and grow Western Canadian communities together.
Who you are:
You are looking for a career in Marketing, Community Relations and Sustainability and:
• A degree with a preference for Business or Marketing, or a combination of education and/or experience.
• Excellent interpersonal skills.
• A creative eye and is a forward thinker regarding the latest available technologies.
• Strong oral and written communication skills.
• A proven ability to multitask and work under tight deadlines with competing priorities.
• The ability to build and maintain effective relationships with key business partners.
• Exceptional customer service and organization skills.
• Intermediate to advanced computer skills.
• Experience with digital and social media platforms is required.
• Solid working knowledge and experience with Microsoft Office is required.
• Experience in Adobe Creative Suite considered an asset.
• Experience with Photography and/or videography considered an asset.
• Comfortable working independently and with various internal/external stakeholders
• Takes initiative.
• Must be capable of lifting to 25 pounds.

Essential Competencies:
1. Communicates Effectively - Developing and delivering multi-node communications that convey a clear understanding of the unique needs of different audiences.
2. Situational Adaptability - Adapting approach and demeanor in real time to matching demands of different situations.
3. Balances Stakeholders - Anticipating and balancing the needs of multiples stakeholders.
4. Interpersonal Savvy - Relating openly and comfortably with diverse groups of people
5. Ensures Accountability - Holding self and others accountable to meet commitments
* A COMBINATION OF RELEVANT EDUCATION AND EXPERIENCE MAY BE CONSIDERED
We thank all candidates for their interest; however, only those selected to continue in the recruitment process will be contacted.

Click here to apply online by July 8 2022.

Application Deadline:
July 8, 2022