Part-Time Gas Bar Attendant: Battlefords Gas Bars
Actions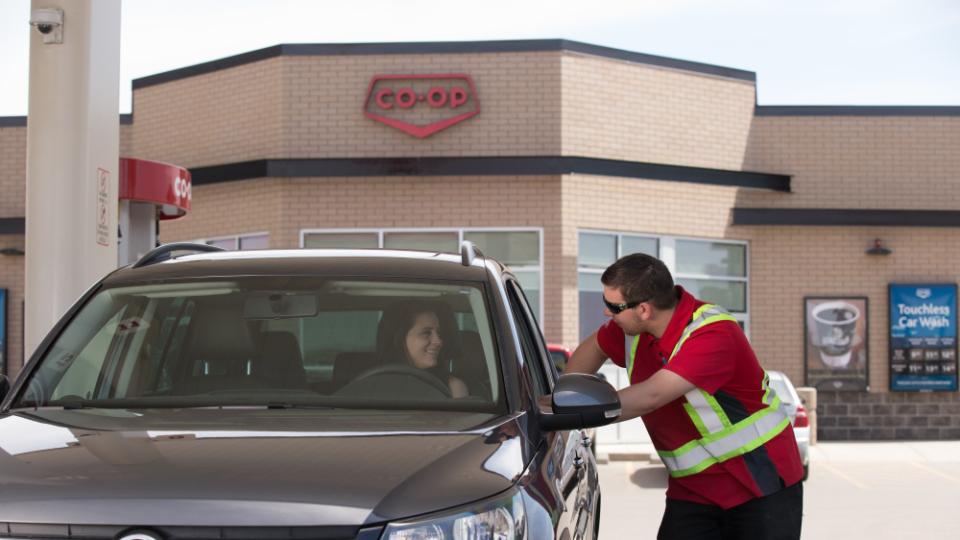 Part-Time Gas Bar Attendant: Battlefords Gas Bars
North Battleford and Battleford
Description:
Discovery Co-operative is hiring Part-Time Attendant I's for all our Gas Bars located in Battleford and North Battleford, SK.
What you'll do:
Provide safe, courteous, efficient and customer-focused service in our Gas Bar Department.
• Provide pump island assistance
• Perform cashiering duties
• Responsible for opening, closing and daily cash-ups
• Assist with confectionary/cigarette ordering
• Receive and merchandise products
• Assist in monthly inventory
• Perform other duties assigned
Why it matters:
Our team provides a range of products and services to support our member-owners. Through the work that we do, we help to build, fuel, feed and grow Western Canadian communities together.
Who you are:
You are looking for a career in Customer Service and:
• Related experience is an asset
• Must be available for days, evenings and weekends
• You're honest and trustworthy, are results-oriented and strive to be the best in what you do
• You believe in building relationships and collaborating to deliver solutions that matter most, and you recognize the value that different perspectives bring to meet shared objectives.
What we offer:
We provide a great opportunity for career growth and advancement for those that are interested. We reward hard work, commitment and results. Discovery Co-op provides a competitive total compensation package that includes:
• Excellent Group Health Benefits (Extended Health, Dental, Disability, Employee Family Assistance Program, and Life Insurance)
• Pension (6% matched)
• Bonus Plan (paid annually)
• Professional Development and Educational Assistance Programs
• Corporate Gym Membership Rates
• Scholarship Fund for High School Students
• Social Events & Committee Opportunities
• Amazing volunteer and social events – we contributed $220K last year back to our community!

Application Deadline:
May 31, 2023