2022 Commitment to Values Awards
Actions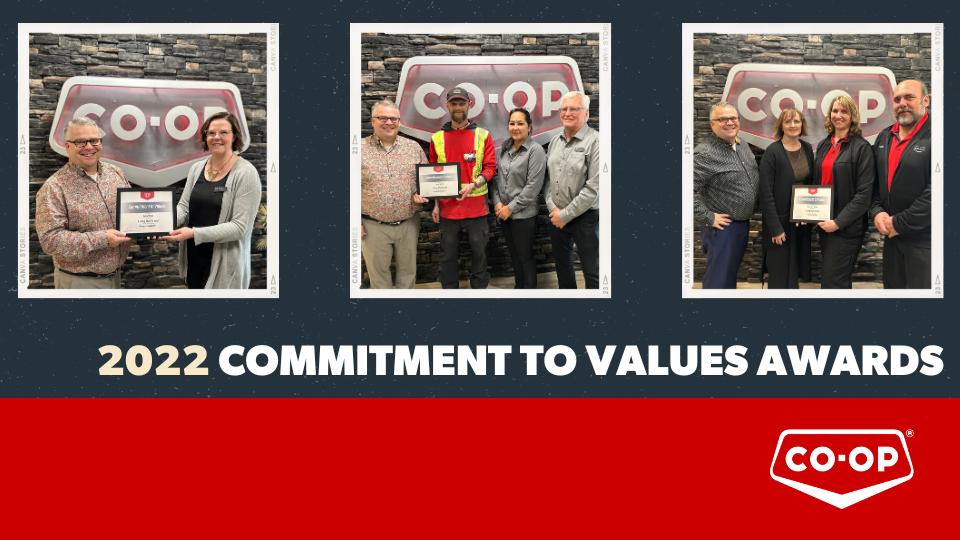 2022 Commitment to Values Awards
May 16, 2023







We are honoured to recognizing our 2022 Commitment to Values Award recipients:

Donna Corbeil (Lumber)
Trent Smith (Territorial Gas Bar)
Beth Walls (Administration)

All three of these recipients were selected due to their demonstrated commitment for upholding all 4 Key Basics to Legendary Guest Service (Safety, Courtesy, Service and Efficiency) through nominations in our monthly Legendary Guest Service draws. Our 4 Key Basics were created by Team Members of our Co-op a few years back who participated on our Brand Committee (now the North Star Committee). They were selected by our Team Members to provide real life examples of how our Team Members at Discovery Co-op live our vision, mission, values and brand each and everyday.

We are extremely proud to have each one of these Team Members as part of our Co-op family. Congratulations to each one of our 2022 award recipients! We appreciate your commitment to living our organization vision, mission, values and brand.