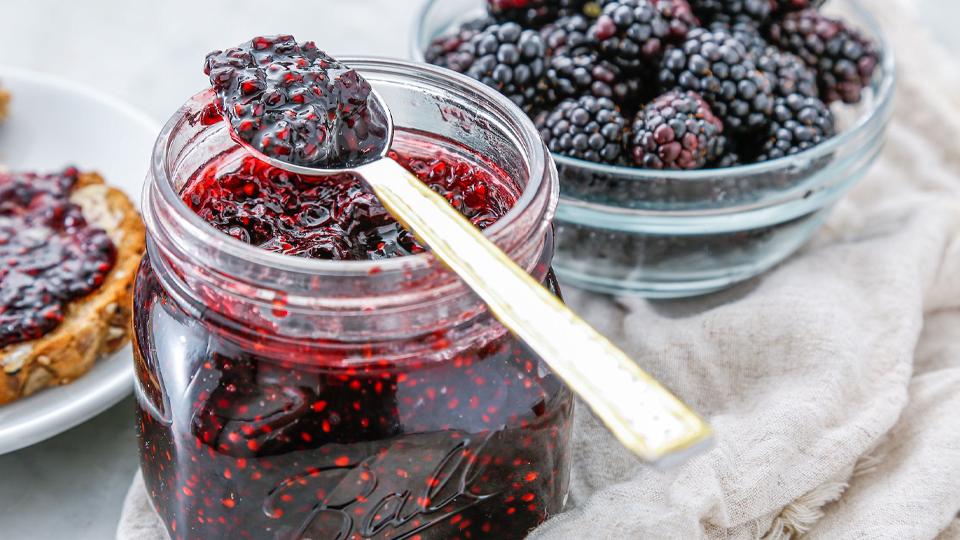 Blackberry Wine Jam
September 1, 2020
Whether stocking your pantry for winter, or preparing some homemade gifts for friends, this recipe is easy to prepare and tastes amazing!
BLACKBERRY WINE JAM
Ingredients
4 cups blackberries
1 package fruit pectin
5 ½ cups white sugar
1 cup Barefoot Cabernet Sauvignon wine
¼ teaspoon ground cloves
Instructions
In a pot, crush berries slightly, stir in pectin and sugar, add wine and cloves, and stir.
Bring to a rolling boil for one minute, stirring constantly.
Remove from heat. Skim foam off top.
Ladle hot jam into hot, sterilized jars, leaving ¼-inch head space. Tighten lids. Process for 5 minutes in boiling water bath. Remove jars and cool on wire racks.

Stop by the Discovery Co-op Liquor Store to pick up your bottle of Barefoot Cabernet Sauvignon.
Discover more: