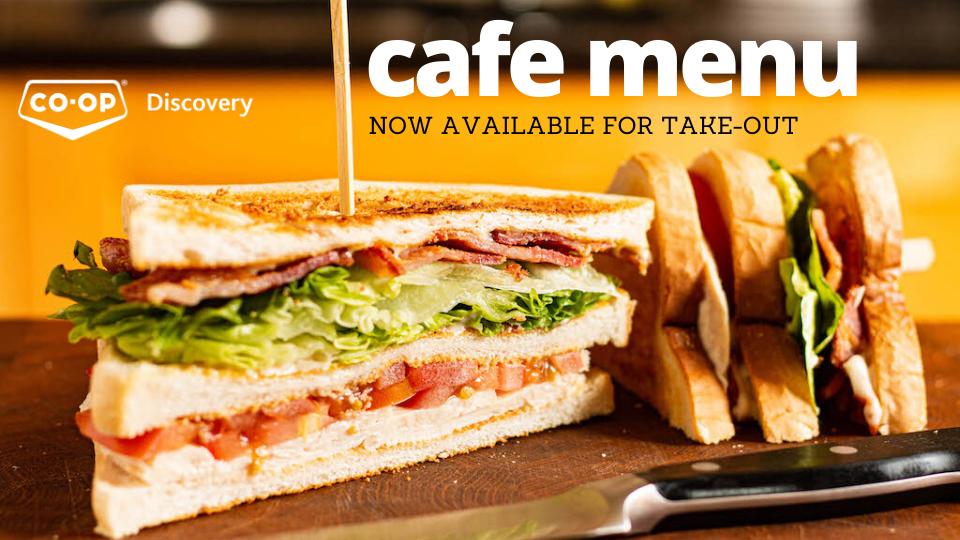 Cafe Menu
March 18, 2020
Looking for delicious and casual dining for the whole family? Stop by the Discovery Co-op Cafe for an extensive menu of delicious options for Breakfast and Lunch.
Monday — Friday
10:00am — 7:00pm
NOW OFFERING TAKE-OUT SERVICE!

In response to the COVID-19 pandemic, the Discovery Co-op Cafe will be closing our dining room, but remain open for take-out orders.
Place your order by calling: (306) 446-7268
CAFE MENU