Charge Account Payment
January 22, 2021
Discovery Co-op has 3 easy ways to pay for your charge account! Choose the option that works best for you:
1. In the Store
Charge account payments can be made in Home Centre, FF2, Agro, or any Discovery Co-op Gas Bar (located at: Territorial Drive, Carlton Trail, Battleford Square).
2. Online Banking
Search for and add DISCOVERY CO-OPERATIVE LTD as a Payee in your online banking. Your Account number is your Discovery Co-op Member Number. (Example: 900001)
*Note: If you are a CIBC customer your account number must be proceeded by 189110. (Example: 189110900001)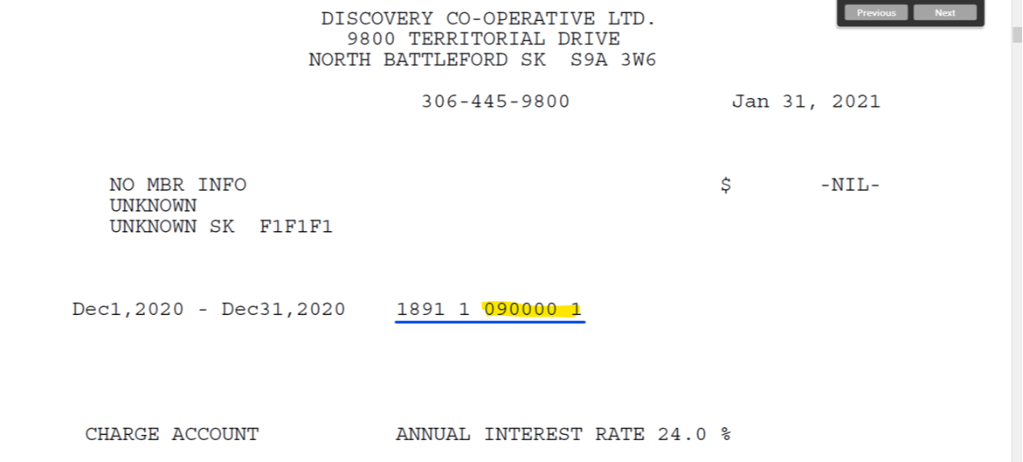 3. By Cheque
Be sure to write your Co-op number in the Memo line.
You can mail in or drop a cheque off to the Discovery Co-op Administration office:
Discovery Co-op
#1301-9800 Territorial Drive
North Battleford, SK S9A 3W6

*Note: If you are dropping off your cheque in person, and the office is closed, please leave it in the locked mailbox across the hallway from the Administration Office doors. We will mail a receipt to you once we have processed your payment.
Discover more: