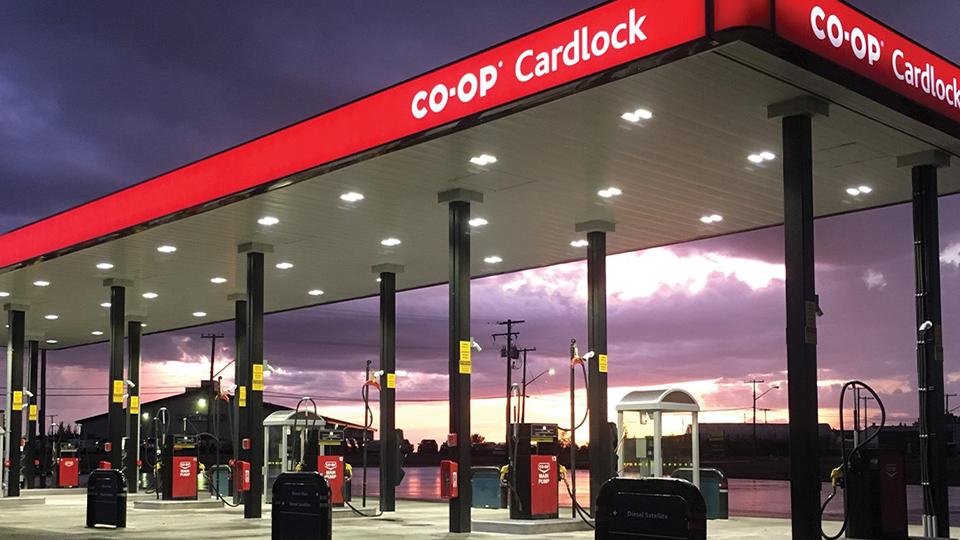 Co-op Cardlock & Bulk Fuel
June 14, 2021
Discovery Co-op offers fuel options for large-scale needs. Whether it's Cardlock facilities for card holders, bulk petroleum facilities or bulk propane offerings, we have you covered.
Cardlock
Discovery Co-op offers fuel options for your farm, fleet, and family through our locally-owned and operated cardlock locations, plus service through a vast network across Western Canada. We are a part of a network of over 280 conveniently located Cardlock fuel stops. Those who have a Co-op Cardlock Card can use these facilities whenever they need fuel - 24 hours a day, 7 days a week!
Discovery Co-op has Cardlock locations at:
906 Battleford Road, North Battleford, SK
127 Main Street, Radisson, SK
Hwy. 4, Glaslyn, SK
Hwy. 40, Cut Knife, SK
APPLY NOW FOR YOUR CARDLOCK CARD
Applying for your Co-op Cardlock Card is easy! CLICK HERE to download, fill out, and return a personal or commercial credit application. When filling this out, be sure to check off "Cardlock" when asked which departments you are requesting credit. Once approved, you will be given details on how to order your cardlock cards.
Bulk Petroleum
Your local Co-op offers bulk delivery of fuel. We take pride in the product we deliver and in our excellent customer service. Call the Discovery Co-op Agro team for more information and to setup your bulk fuel delivery. (306) 446-7288
Propane
Whether you're at home, on the farm or at the cottage, or involved in any type of agricultural, commercial or industrial enterprise, we have the people, trucks and equipment to look after your propane needs.

Discover more: