Co-op Cream Liquor Stuffed Strawberries
Actions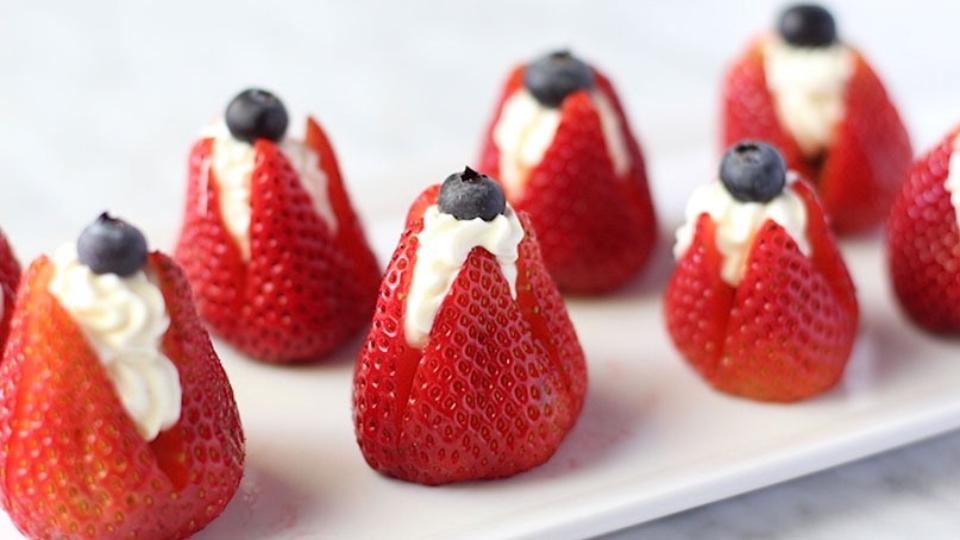 Co-op Cream Liquor Stuffed Strawberries
January 25, 2021
This simple dessert is sure to impress your valentine this year!
Co-op Cream Liquor Stuffed Strawberries
INGREDIENTS:
1 (8oz.) package cream cheese, softened
1/2 cup icing sugar
1/2 cup whipped topping
1 oz. Co-op Cream Liquor
1 pint fresh strawberries, hulled and cored
Cut the tips off the bottom of the strawberries (save these) and core. Cut top of strawberries flat.
Use hand mixer to mix softened cream cheese and icing sugar until smooth. Mix in Co-op Creme Liquor.
Fold in whipped topping and put mixture in piping bag.
Fill cored strawberry and place the tip of the strawberry on top of filling. Serve.
Discover more: