Dessert Soirée - Member Appreciation Event
Actions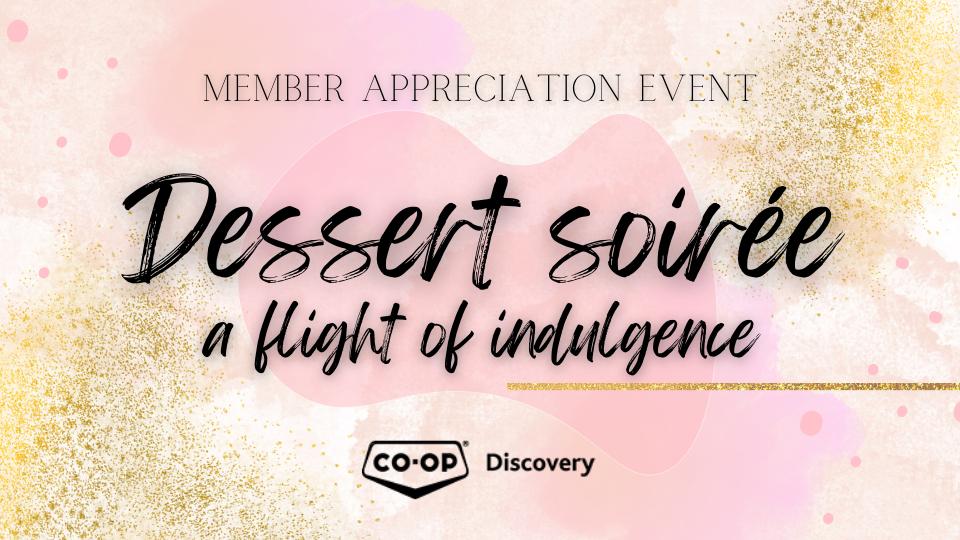 Dessert Soirée - Member Appreciation Event
August 21, 2023
September 21, 2023 7:00 PM
Discovery Co-op Café

Indulge in a evening of culinary delight as Discovery Co-op cordially invites its esteemed members and customers to an exclusive Dessert Soirée.
One of our talented bakers has curated a selection of her three favourite desserts, special just for you. To complement your sweet course, we will have a thoughtful selection of wine and non-alcoholic beverages.
Please join us for an evening of culinary bliss and camaraderie.

Limited tickets are available. Ticket sales will end on September 17, 2023.