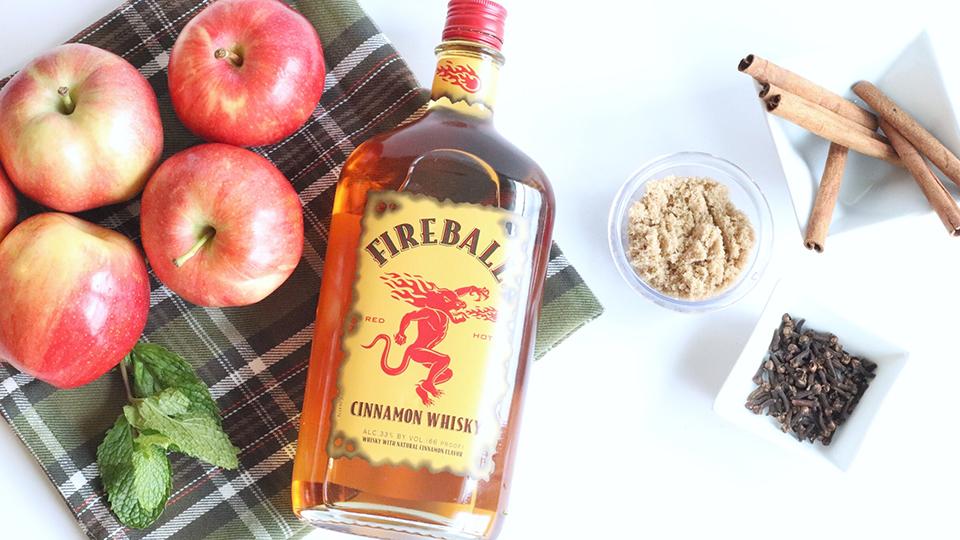 Fireball Skillet Apples
September 21, 2020
The leaves are falling, and shorts and flip flops are being set aside in favour of sweaters and boots. Fall is here, and that means more warm sweet comfort food!
With Thanksgiving right around the corner, now is a great time to try some new recipes to add to your go to list for gatherings. These Fireball Skillet Apples are quick to make, easy to scale depending on how many people you are feeding, and are the perfect dessert for a crisp cool fall evening.
FIREBALL SKILLET APPLES

Ingredients
3-4 Apples, peeled and sliced
5 Tbsp. Butter
3 Tbsp. Brown Sugar
1 Tbsp. Vanilla Extract
1 Tbsp. Cinnamon
½tsp.Nutmeg
5 Tbsp. Fireball Whisky
In a frying pan, melt butter and add the brown sugar, vanilla, cinnamon and nutmeg. Mix well.
Pour Fireball Whisky into pan; stir for two minutes.
Add apples, and evenly coat them with sauce. Cook on high for about 5-7 minutes.
Cover, and simmer on low for 5 minutes.
Remove from heat. Serve with vanilla ice cream.
Discover more: