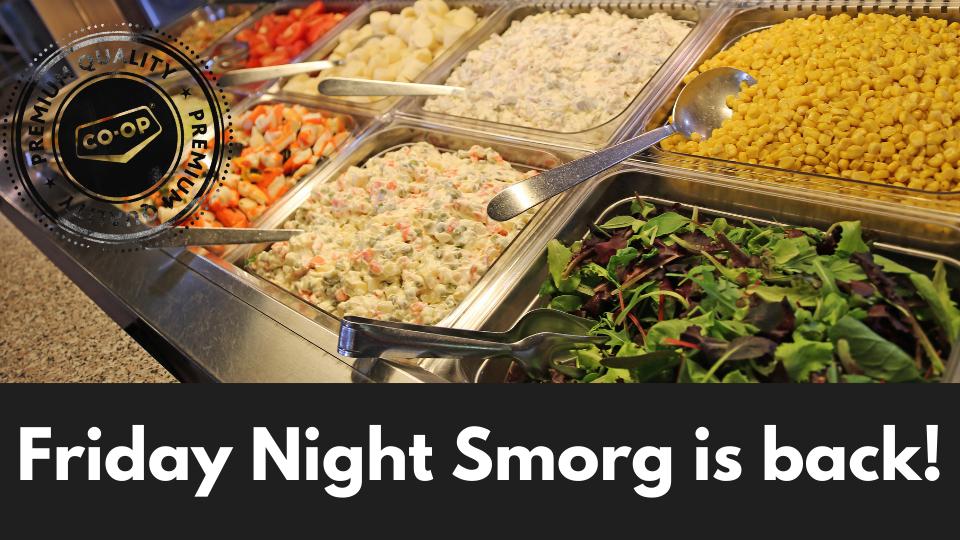 Friday Night Smorg
August 11, 2021
We are thrilled to announce that the Discovery Co-op Cafe Friday Night Smorg is back!
Enjoy all-you-can-eat salads, entrees and sides in the friendly warm atmosphere of the Discovery Co-op Cafe, nestled in the centre of the Territorial Place Mall.
Each week features a unique entree theme. From Asian feasts (including handmade Chinese food, sushi and more), to traditional turkey dinners, There is always something delicious to try.
Friday Night Smorg is available every Friday from 4:00pm — 6:30pm. Kitchen closes at 6:00pm.
Discover more: