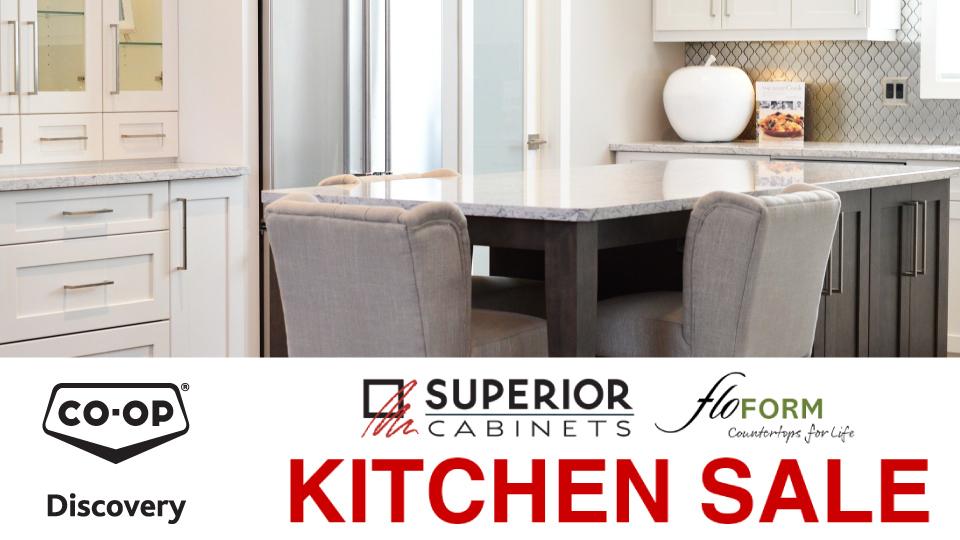 Home Centre - Kitchen Sale
January 6, 2022
Working with a professional on your renovation helps you to determine requirements and design the floor plan and elements of your kitchen.
Discovery Co-op's Kitchen Sale is the perfect time to take your space to new levels!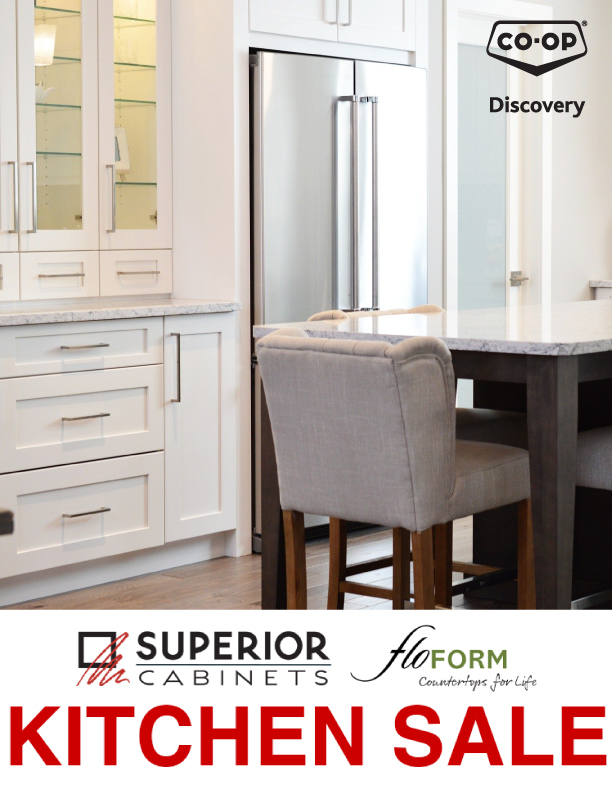 We start by talking about the space, including kitchen layout, windows, lighting, traffic flow, islands, plumbing, appliances and special features like pantries. Think about how you plan to use the space (everyday use versus entertaining), how many cooks in the kitchen (correct answer: too many) and cooking methods (how you move between stations). This helps us determine the best layout and recommendations for you.
Then it's time to make some product selections, which can become an overwhelming process even with a designer. Work with the designer to select: door style and finish, hardware, crown moulding, drawer options, soft close features, pullouts and countertops. Your Co-op kitchen designer will explain the benefits or drawbacks of each product as well as pricing differences.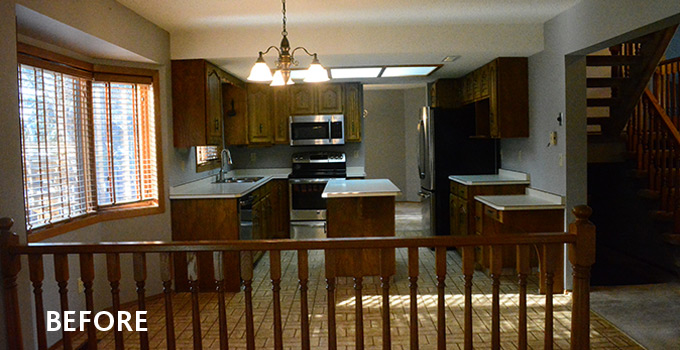 By the time you are done the first meeting, your Co-op kitchen designer has collected a lot of information and decisions. He or she will take this information and space dimensions to start developing cabinet placements and scaled drawings, including floor plans. In a follow-up meeting, you will review these plans and product selections to ensure you're comfortable with the initial choices. If any revisions are needed, they will be completed before signing off and placing a deposit.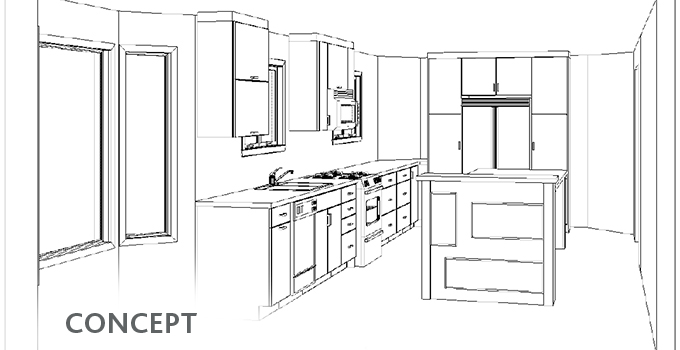 After you have approved the design and product selections, the manufacturing of your cabinets begins, which can take a number of weeks. In the time between manufacturing and installation, you need to prepare the space. Demolition, plumbing and electrical changes, as well as flooring and painting should all be completed while you wait for your new cabinets to arrive.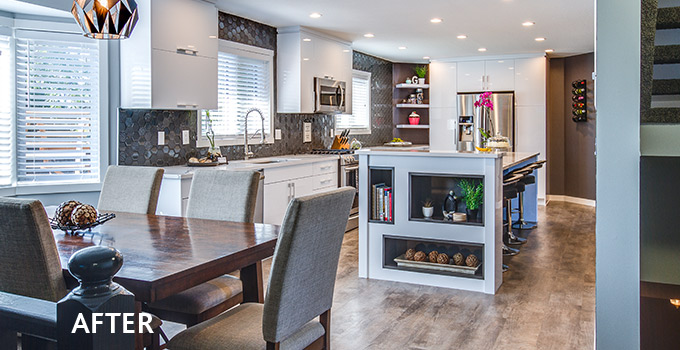 Once your cabinets are installed, you're not quite ready for the first dinner party. You will still need to finish the space around the cabinets, including: flooring, painting, countertops, backsplash, appliances and plumbing fixtures. Then you can take your kitchen for a test drive and see how it runs.
Stop in and talk to our team today to get your free estimate.
Discover more: