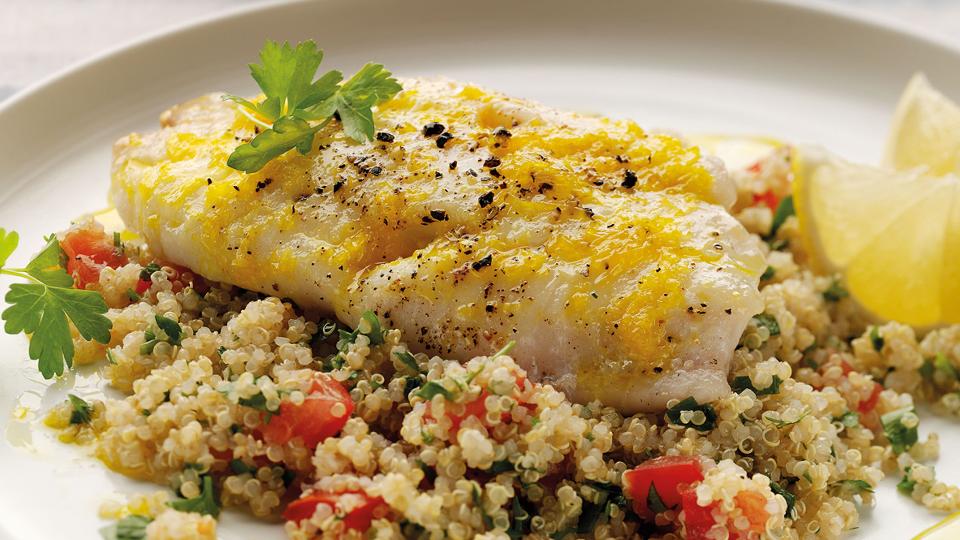 Parchment Baked Cod
April 20, 2021
This light and summery recipe is being featured on Cooking with Co-op May 8, 2021.
Get all the details and register for free here!
INGREDIENTS

½ cup CO-OP GOLD PURE Quinoa
⅔ cup boiling water
1½ teaspoons fresh ginger, finely minced
2½ teaspoons LUCKY DRAGON Soya Sauce
1¼ teaspoons CO-OP GOLD PURE Organic Toasted Sesame Oil
1 tablespoon lime juice
1 tablespoon vegetable oil
⅔ cup red radishes, thinly sliced
1 cup bok choy, ¼-inch sliced
1 teaspoon salt, divided
1 package CO-OP GOLD PURE Cod Loin (4 fillets)
1 cup shiitake mushrooms, thinly sliced
3 tablespoons cilantro, chopped
4 large sheets parchment paper




DIRECTIONS

Serves: 4
Prep Time: 15 minutes
Pre-cook Time: 1 hour
Cook Time: 12 minute

Place quinoa into a container and add boiling water. Place lid on container and let sit for at least one hour or overnight refrigerated.

Preheat oven to 375°F.

Place ginger, soya sauce, sesame oil, lime juice and vegetable oil into a bowl and whisk well to create dressing.

In a large bowl, toss radishes, bok choy and ½ teaspoon of salt with two tablespoons of dressing. Lay flat four individual sheets of parchment paper large enough to create self-contained pouches. Top each sheet with quinoa, radishes and bok choy. Lightly salt each piece of fish and place one on each sheet. Top with mushrooms.

Fold and pinch the parchment into a pouch. Bake for 10 to 12 minutes or until temperature reaches 158° F (70° C).

Remove from oven and place each parchment on a plate. When serving, cut open the parchment and add cilantro and more dressing.



Discover more: