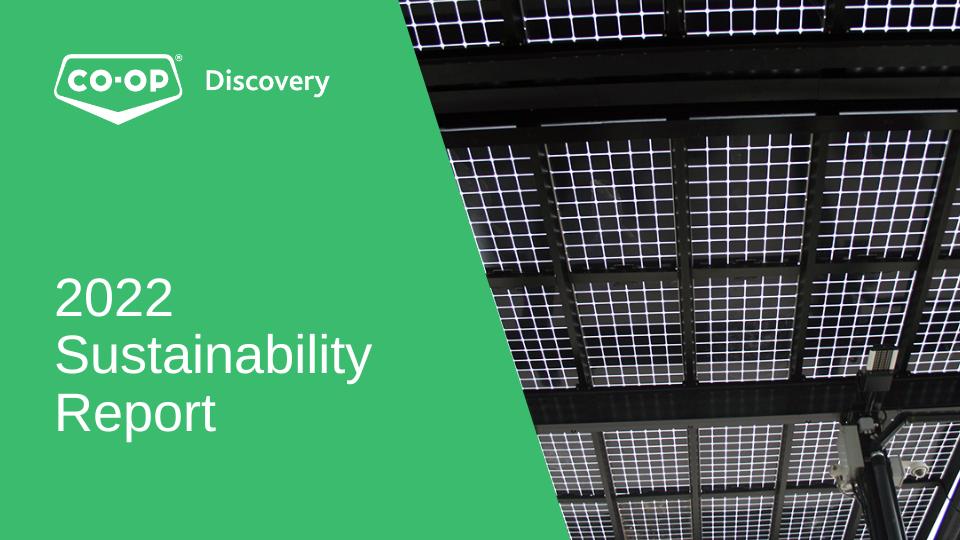 Sustainability
February 22, 2023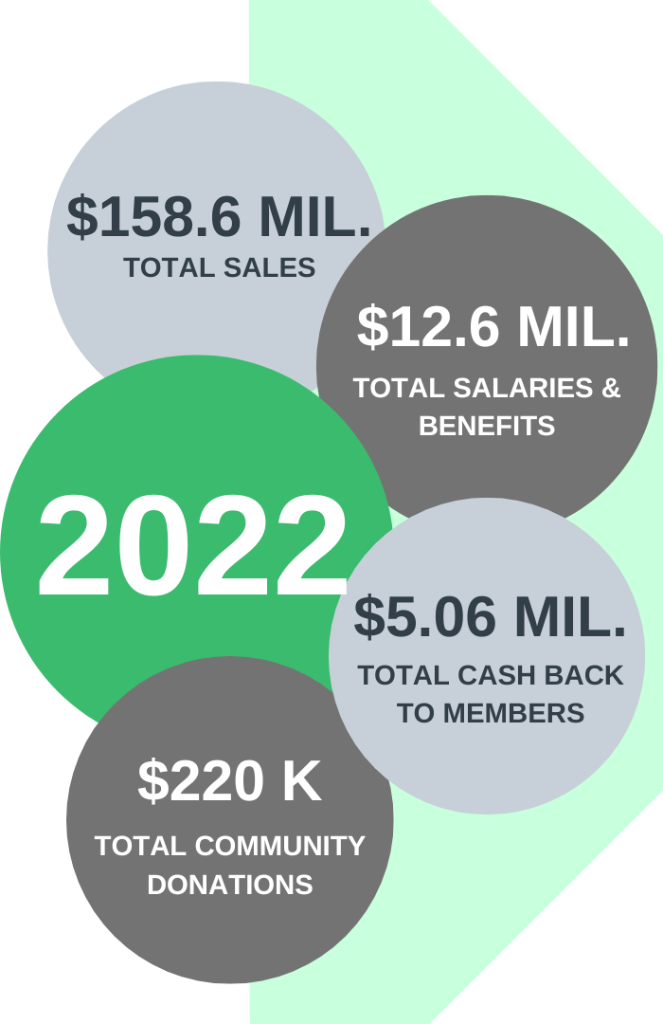 READ THE FULL 2022 SUSTAINABILITY REPORT HERE
For Co-op, sustainability means embedding the social, economic and environmental impacts of our business into planning and decision-making to ensure the resiliency and longevity of the Co-operative Retailing System. This is also referred to as the triple bottom line. It represents shared value – the idea that success of our Co-op and health of our communities are mutually dependent. This means adapting to meet the changing needs of our members and communities so that we can continue to feed, fuel, grow and build Western Canada now and into the future.

LOCALLY SOURCED PRODUCTS
Discovery Co-op works with over 100 Saskatchewan producers, distillers, and service providers. Buying locally sourced products means avoiding the high carbon emissions produced by transporting products over long distances and ensures our local economy continues to grow and thrive.



COMMUNITY INVESTMENT
At Discovery Co-op, we are guided by always trying to do things right. We aim to do the right thing for our members and customers, our employees, our communities and the environment.
Our Community Investment Program strengthens the role we take in our neighbourhoods by focusing our donations to charities and non-profits that align with our mission and values.

CO-OPERATIVE VALUES
It's a different way of doing business. A co-operative is a jointly owned and democratically controlled enterprise that meets the common economic, social and cultural needs of its members.
Our strength is our diversity. Diversity in team members, business lines and communities. This diversity allows us to continue to grow and still give back to our members year after year.

Discovery Co-op shares its success with members by distributing a portion of profits as an allocation based on patronage, which is the value of products and services purchased by a member. A patronage allocation is equity, which the co-operative may pay back in cash.
READ THE FULL SUSTAINABILITY REPORT HERE.