Territorial Gas Bar Renovation
Actions
Territorial Gas Bar Renovation
September 1, 2020
In an effort to provide the highest quality of service, Discovery Co-op is excited to announce that our Territorial Drive Gas Bar and will be undergoing extensive upgrades this fall, including new pumps and interior/exterior C-store renovation.
Beginning September 8, 2020 this location will be closed as we replace underground tanks, install new pumps, and complete interior and exterior renovations to the C-Store.

Why Now?
The Board and Management of Discovery Co-op, in consultation with the governing body overseeing petroleum storage and sale in Saskatchewan, determined that this facility, its pumps, and tanks are now considered end of life. While we understand COVID-19 has caused many businesses to re-evaluate planned projects, this renovation is crucial to continued operation at this location.
Where Can I Fuel Up?
During construction, we encourage our guests to visit one of our other gas bar locations, where you will receive the same Co-op courtesy and service you have come to know and love.
Carlton Trail
607 Carlton Trail
North Battleford, SK

Battleford Square
81 Battleford Crossing
Battleford, SK
What About the Car Wash Code I Purchased?
All Car Wash Codes purchased at Discovery Co-op Gas Bars can be used at any of our three locations. So if you have a car wash code purchased from our Territorial location, feel free to use it at Carlton Trail or Battleford Square.

With the exception of some short anticipated closures due to construction, the Territorial Car Wash will remain open throughout the renovation (weather permitted). You can purchase Car Wash codes from our two other gas bar locations.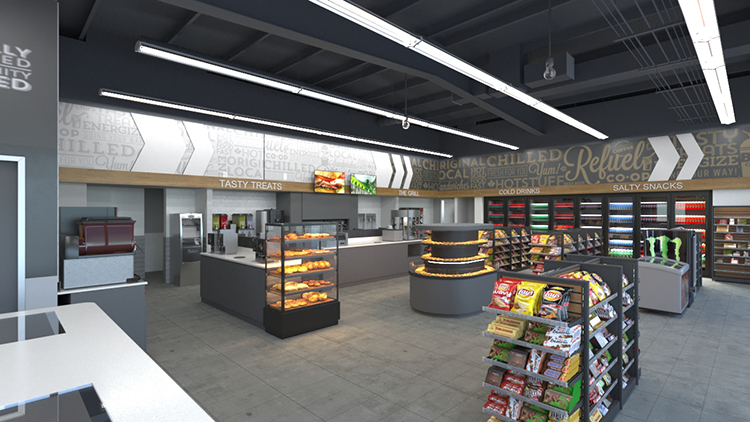 We look forward to sharing our new, upgraded facility with you later this year.

Discover more: