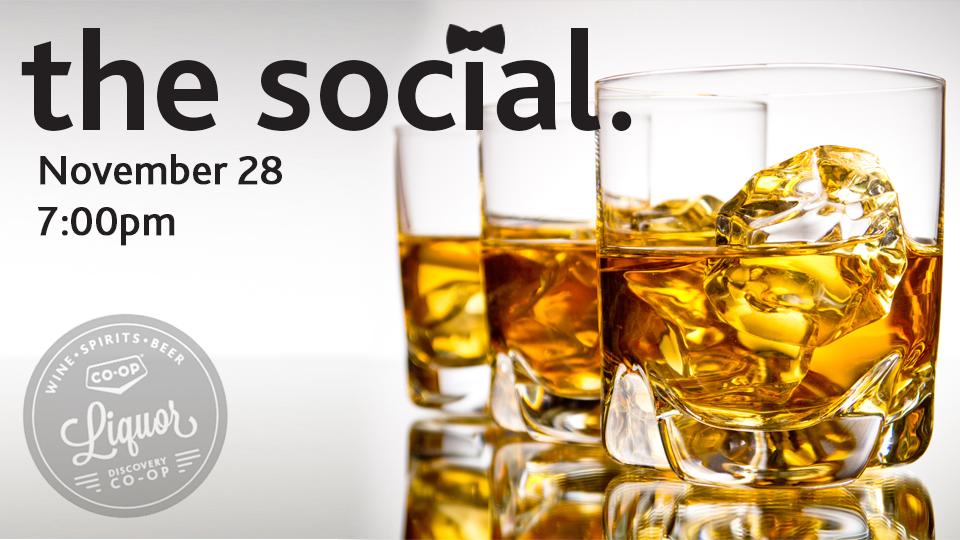 The Social
September 5, 2019
Discovery Co-op Wine Spirits Beer proudly presents...
The Social
an unforgettable tasting experience
Thursday, November 28, 2019 7:00pm
Discovery Co-op Cafe
Breathe, taste and delight in our finest whiskeys and bourbons, paired with a delectable selection of hand picked nuts, meats and cheeses.
Grab some friends or meet some new ones. This is a great opportunity to try something new and have some fun.
Nut Allergy Warning: This month's menu will include a sampling of nuts. Please notify our staff if you have a nut allergy so we can accommodate you.
Purchase your tickets today online at Eventbrite or from the Discovery Co-op Wine Spirits Beer store.
$35 per person
The fine print:
Attendees must be 19 years of age; identification is required.
We provide spittoons and also recommend obtaining transportation after the event
Please bring your ticket or provide an e-ticket from your mobile device
Please allow all attendees to enjoy our events by avoiding the use of fragrances.
Refunds will not be issued for events that are missed or insufficient notice provided. We required notice no later than 24 hours prior to event start time.
Discover more: