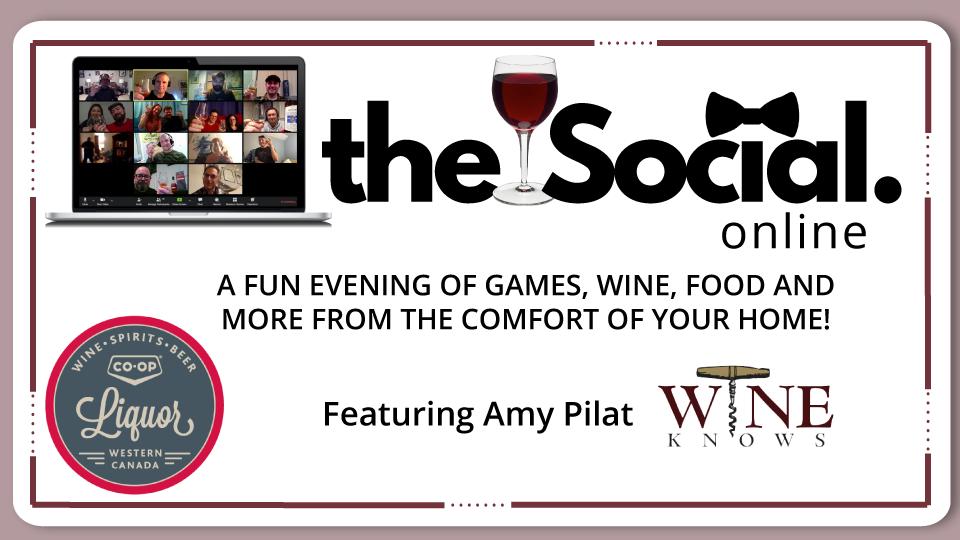 The Social - Online
September 10, 2021
Join us Friday, September 24th for a unique social event where we will share music, games, laughs... and of course a few wine and food pairings. Our special guest, Amy Pilat from Wine Knows will be on hand to share some great knowledge and tips when it comes to all things wine and cocktails.
Here are our tips for joining the event:
1 screen - 1 ticket! Invite your friends to join you online. Each person signing on to the Zoom event from a different screen needs a ticket. (Please respect COVID guidelines for gatherings.)
Pick up and prepare your pairings. We've chosen some incredible pairings for this event, and we can't wait for you to try them! Stop by your local Co-op Liquor Store to pick up your bottles then make your way to the food store to grab the recommended food pairing items.
Setup your space. The event will take place via Zoom. If you have a small group (2-3 people) a laptop or tablet with camera and microphone may be all you need. Larger groups (4-6 people) may want to connect their devices to a TV for a better viewing experience.Feel free to join in the discussion by unmuting or typing in the chat. It is a social, after all!
Have FUN! Don't worry... this isn't "just another Zoom meeting!" We can't wait to share some fun games, prizes and entertainment with you. Most importantly, we want everyone to relax and have fun. There will be lots of time to chat with other participants and get to know one another, as well as time to enjoy conversations with the company in your home.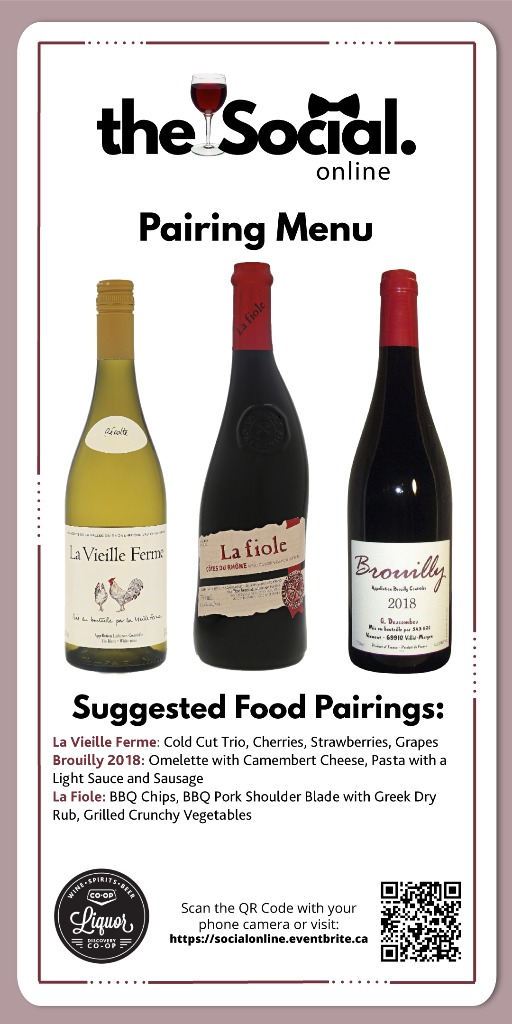 Have more questions? Stop by the Discovery Co-op Liquor Store and ask any of our wonderful team members for more information.
Discover more: