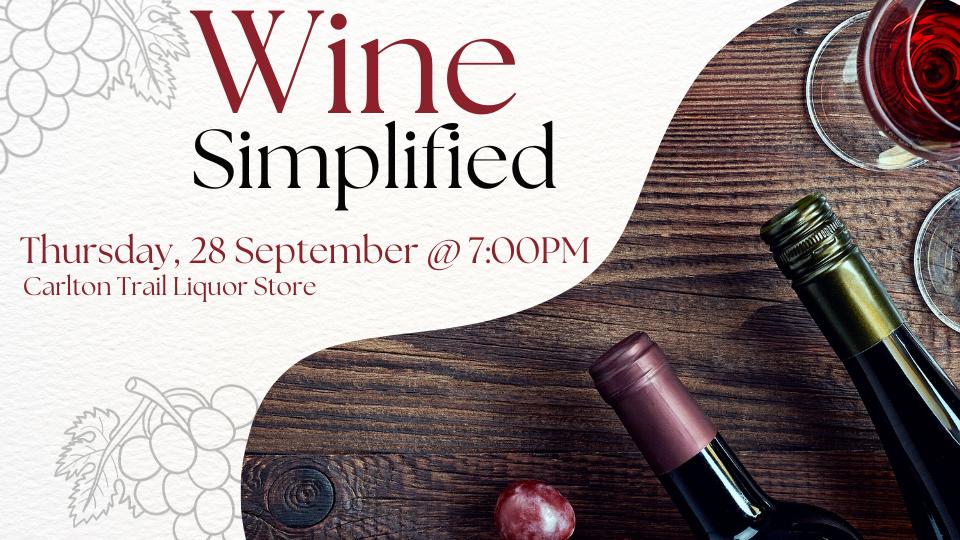 Wine Simplified
September 14, 2023
Join us for a unique event understanding the ABC's of wine. You'll will learn how to decipher a label, how to taste like a pro, understand what's in the glass, grape varieties from around the world and so much more!
Thursday, September 28 @ 7:00PM
Carlton Trail Liquor Store
$25/Ticket
Our Host
Tahnee Fournier is a professional sommelier who loves to share amazing wines that won't break the bank. As a wine educator, she creates an approachable and fun entrance into the world of wines.
The Fine Print
Attendees must be 19 years of age; identification is required.
We provide spittoons and also recommend obtaining transportation after the event
Please bring your ticket or provide an e-ticket from your mobile device
Please allow all attendees to enjoy our events by avoiding the use of fragrances.
Refunds will not be issued for events that are missed or insufficient notice provided. We required notice no later than 24 hours prior to event start time.
Discover more: