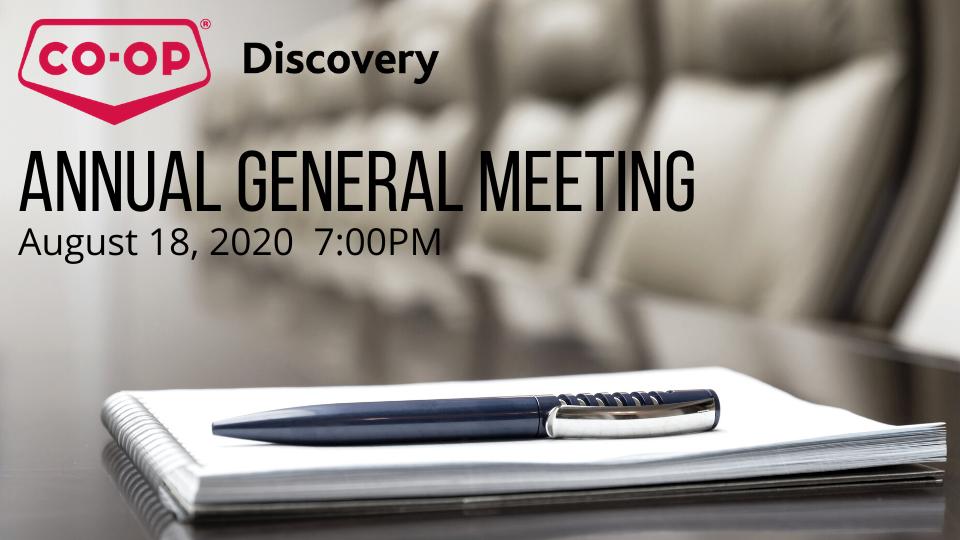 Annual General Meeting
July 16, 2020
Thank you to all our member-owners for your business and loyalty in 2019!
Our Annual General Meeting was held via video conferencing on Tuesday, August 18, 2020 at 7:00pm.
If you were unable to attend, please see the links below for the full financial report and the year-in-review AGM report.
As we look forward to the rest of 2020, we're committed to offering quality products and superb guest service with your continued support. Thank you again!