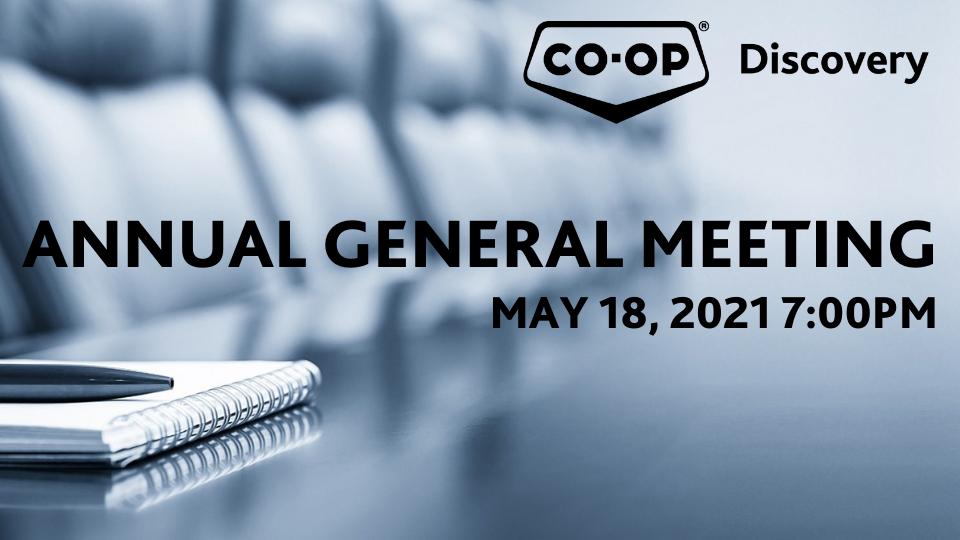 Annual General Meeting
April 30, 2021
The Discovery Co-op 2021 Annual General Meeting was held via Zoom video conferencing on Tuesday, May 18, 2021.
A copy of the annual report, including the agenda for the AGM, minutes from the previous meeting, and financial information is available for download below.
As we look forward to the rest of 2021, we're committed to offering quality products and superb guest service with your continued support. Thank you again!
Discover more: