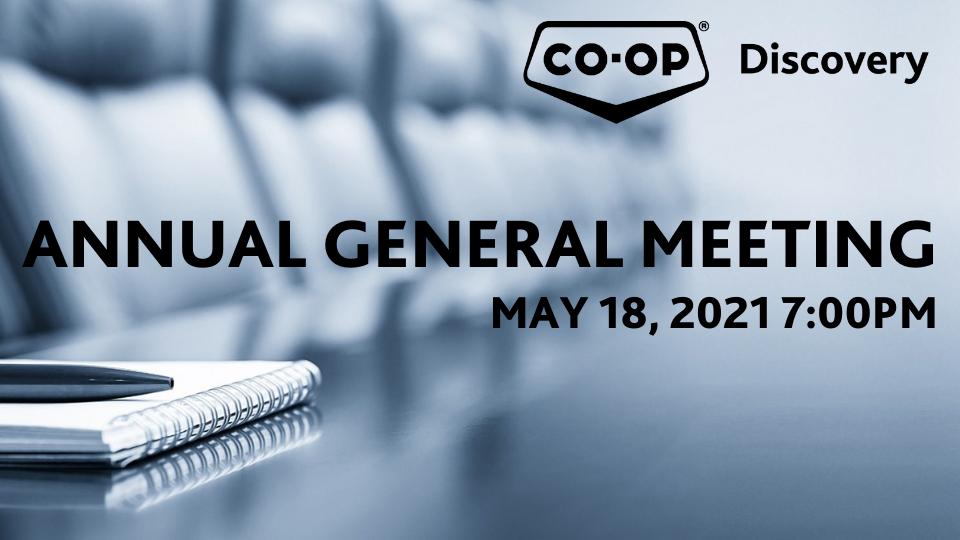 Annual General Meeting
April 30, 2021
Discovery Co-op's 2021 Annual General Meeting will be held via Zoom video conferencing on Tuesday, May 18, 2020 beginning at 7:00pm.
If you are interested in attending our virtual AGM, please sign up between May 2 and May 14, 2021. We will e-mail you the information about how to join the online meeting.
*Please note: you MUST be a member of Discovery Co-op to attend and vote during this AGM. Your membership number will be verified and is required at signup and login.
This event will take place virtually via Zoom. Please follow the steps below to download the program on your computer or mobile device ahead of the meeting.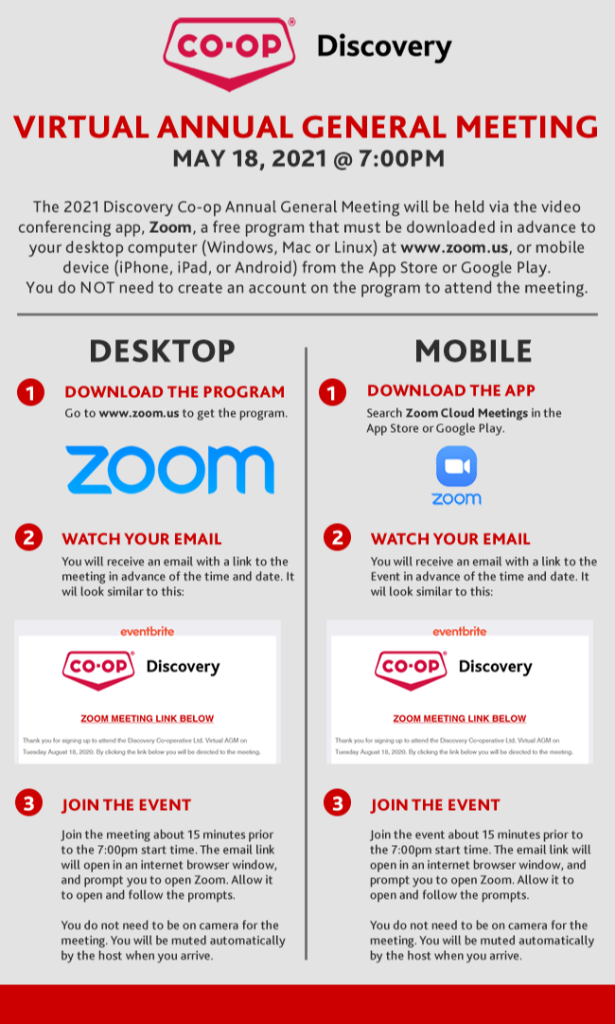 A copy of the annual report, including the agenda for the AGM, minutes from the previous meeting, and financial information is available for download below.
If you have questions you would like answered during the AGM, please submit them (along with your name and member number) to agm@discoverycoop.com. Please note: due to time constraints and/or privacy, not all questions may be answered live during the event. If your question is not answered, a member of the Discovery Co-op team will contact you to answer your question.
As we look forward to the rest of 2021, we're committed to offering quality products and superb guest service with your continued support. Thank you again!
Discover more: