2021 Commitment to Values Awards
Actions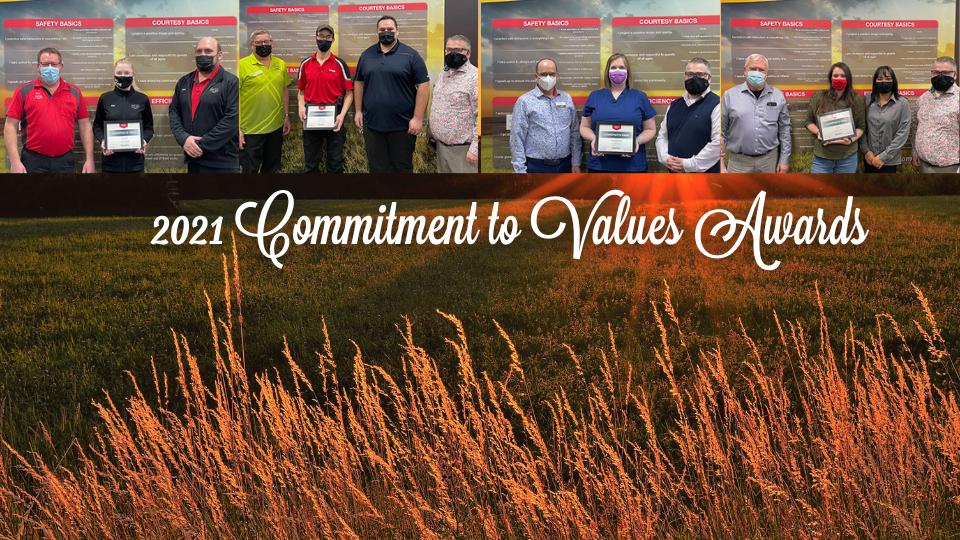 2021 Commitment to Values Awards
February 23, 2022
We have such a great team at Discovery Co-op! Every month team members are recognized for their commitment to our 4 key basics: safety, courtesy, service and efficiency and at the end of the year we review all the recognition cards and honour employees who exceeded in all 4 areas.
Today we are recognizing our 2021 Commitment to Values Award recipients:
• Erin Letrud (Lumber)
• Sarah Woytowich (Pharmacy)
• Len Spark (Maintenance)
• Jada Leas (Territorial Gas Bar)
Our 4 Key Basics were created by Team Members of our Co-op a few years back. They were selected to provide real life examples of how we can all live our vision, mission, values and brand each and everyday.
We are extremely proud to have each one of these Team Members as part of our Co-op family. Congratulations to each one of our 2021 award recipients! We appreciate your commitment to living our organization vision, mission, values and brand.
Discover more: