Partnership brings Awareness to Battlefords Interval House
Actions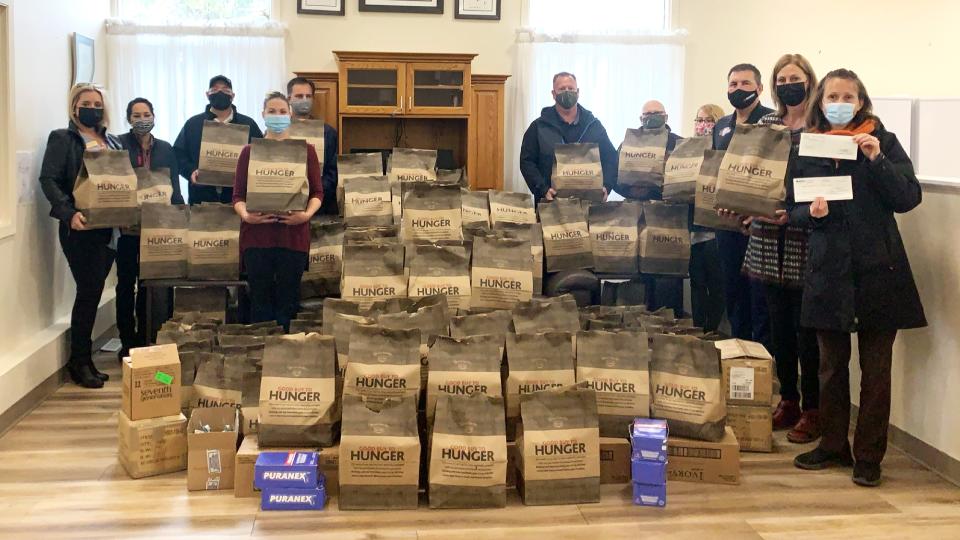 Partnership brings Awareness to Battlefords Interval House
October 14, 2021
In an effort to keep community giving top of mind, Discovery Co-op has partnered with Bridges to raise awareness for the Good Buy to Hunger Campaign with proceeds going to the Battlefords Interval House.
The campaign was initated by one of Discovery Co-op's social responsibility forward focus projects.The intent of the campaign was to help raise awareness and donate much needed items for the Interval House. The Good Buy to Hunger bags were displayed in the NB Food Store and all 3 Discovery Co-op Gas bars where members/customers could support the cause. The bags were filled with products that are in high demand at the Interval House and ranged from personal hygiene products, clothing and food.
Over 130 bags were delivered to the Interval House as well as community partners Bridges teamed up to support by selling the bags at the dealership and presented a cheque along side Discovery Co-op for a monetary donation of $4500.
"It is through these initiatives that Discovery Co-op, our members and community partners can continue to keep our communities thriving", said Mike Nord, General Manager of Discovery Co-op.

Discover more: