COMMUNITY INVESTMENT PROGRAMS
Actions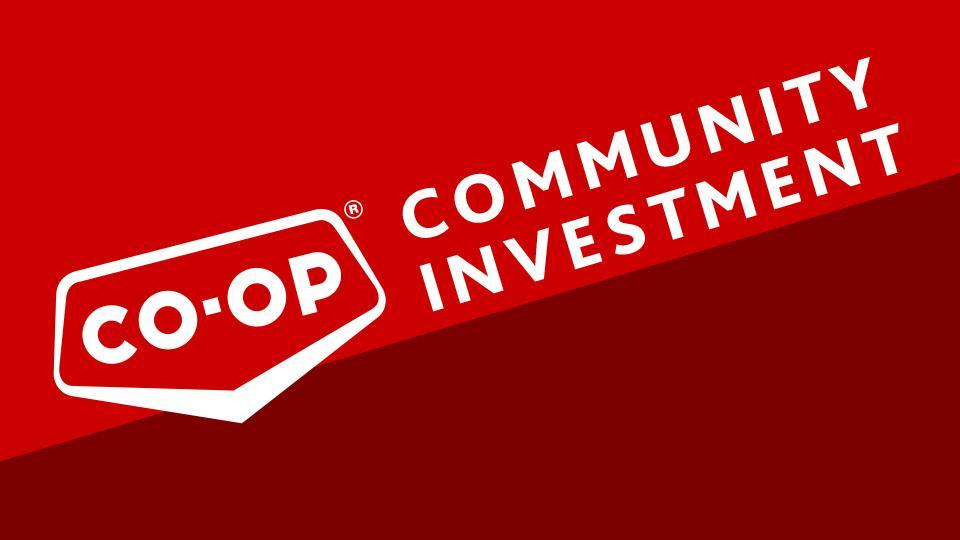 COMMUNITY INVESTMENT PROGRAMS
February 22, 2023
Discovery Co-op was built to serve and grow our community. That's why we return our profits to our members and support the causes and programs that matter to you. In 2022, Discovery Co-op donated over $220,000 to over 115 groups on the Battlefords and surrounding area.
A strong social conscience has always been part of how Discovery Co-op operates. Our business has been built on a foundation of community involvement and service. We run a strong, financially viable business that returns profits to our members and we invest in the communities in which we operate. We are part of your hometown and care about and support the causes that matter to you, your community and neighbouring communities.
Co-op communities are diverse and so are their needs. We've designed our programs to help our local communities to thrive and enable organizations to do what you do best for the betterment of our community. Please read over our Sponsorship and Donation Guidelines, attached below, and submit an application for one of the following should you fit our requirements:
Looking for a simple fundraiser? Sell CO-OP® Gift Cards and you'll keep a portion from every sale. It's the perfect solution for teams, clubs and schools who need to fund programs and activities. This program accepts 15 groups in February and 15 groups in September each year.
Need a one-time donation for a community project or fundraising event? Apply for a donation to help support programming, complete projects or improve facilities and services that better our community. This includes cash, gift cards and inkind product donations.
Looking for sponsorship for your group's endeavor, in exchange for recognition or advertisement? We welcome the opportunity to partner with local organizations to support community events, programs, and projects.

Not Sure?
Looking for Marketing Sponsorship opportunities, or unsure where your request might fit? Email beth@discoverycoop.com for assistance!
Discovery Co-op uses Do Some Good to power their application forms.
Discovery Co-op, like other community-minded businesses, receives numerous requests for donations. Please allow a minimum of 2 weeks to review your requests and respond. Discovery Co-op works hard to assist as many community organizations as possible, however due to the high volume of requests received, not all worthwhile proposals will be approved. Such a response does not reflect upon the value of your organization and the valuable service you provide.
Discover more: